Libya Information Ecosystem
OPSMAPIA information ecosystem for Libya allows your operations team and analysts to stay informed of all significant events and incidents taking place 24/7.
The OPSMAPIA team of international and Libyan national personnel are working around the clock to ensure that you stay informed. Our international analysts are highly educated and qualified, our blend of former military experts and political science majors allows for many vantage points, complimenting these personnel is our team of Libyan national personnel who are individuals that really know what is happening on the ground throughout the country.
OPSMAPIA will provide you with a continuous feed of meaningful information relevant to significant security and political events throughout the day, 365 days a year! Knowledge costs money, not having the knowledge costs more, stay informed and allow OPSMAPIA to simplify your decision-making processes.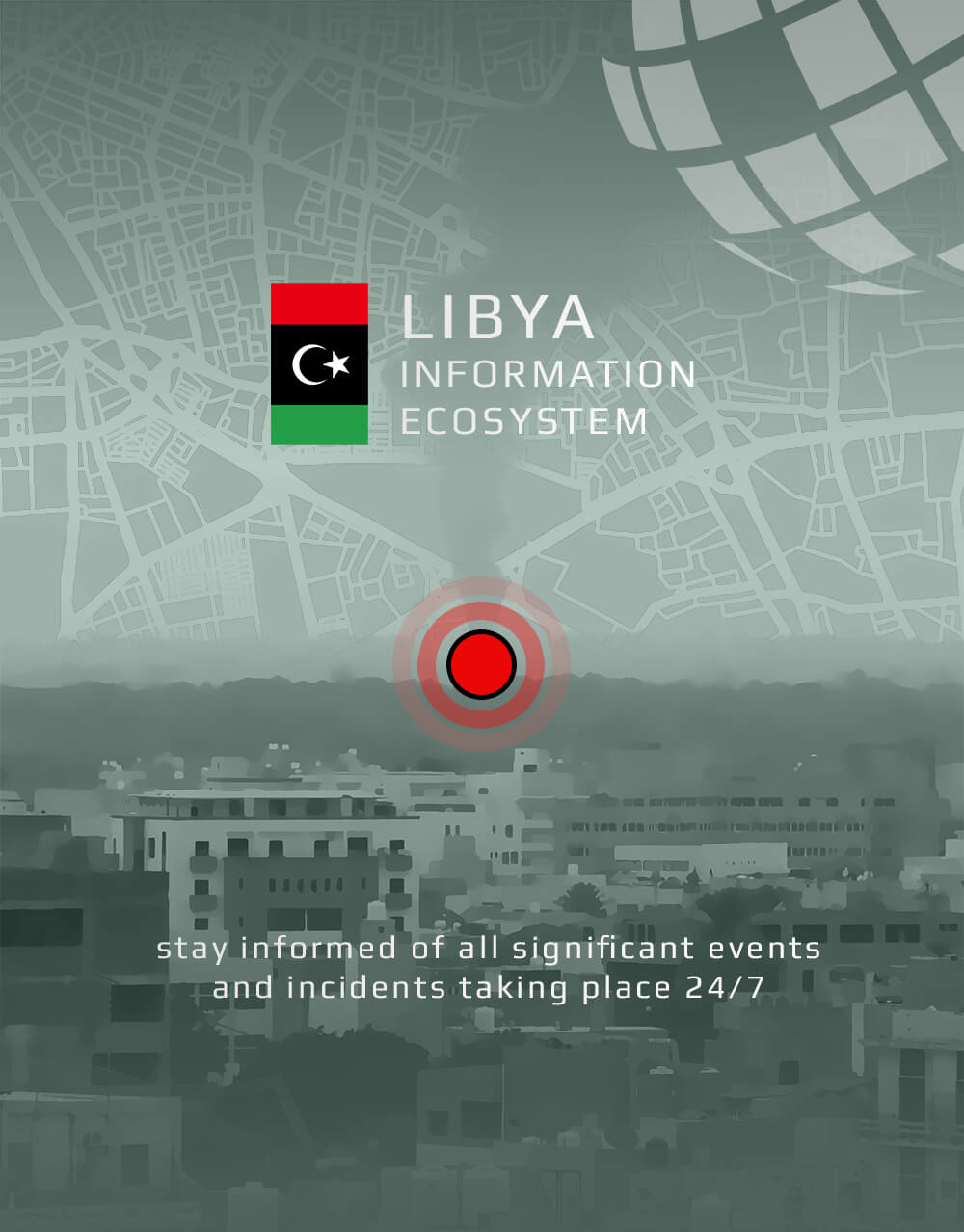 OPSMAPIA does the information heavy lifting
allowing you to redirect your valuable
time and energy to concentrate
on other pertinent matters
The OPSMAPIA Information Ecosystem
OPSMAPIA Reports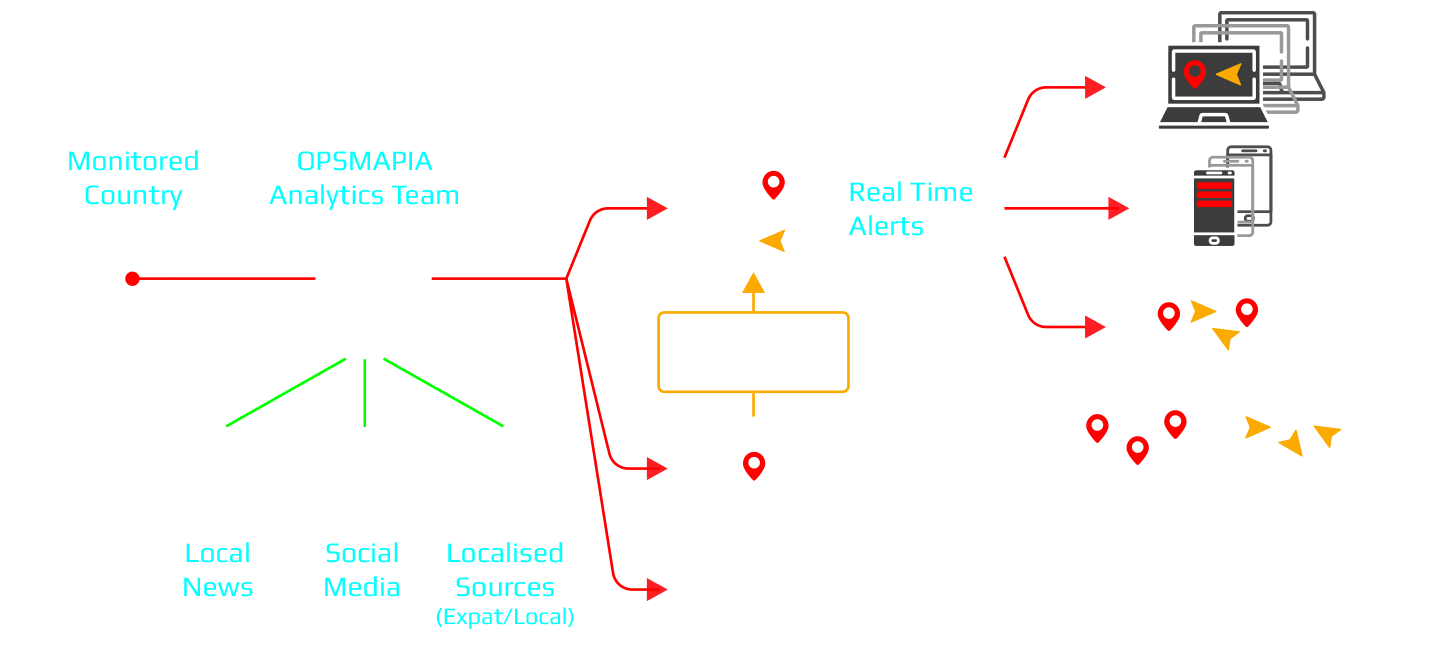 OPSMAPIA WEB APPLICATION
OPSMAPIA is a unique map information system, it helps operations room personnel to easily create and define their spot structure to fit any custom needs, the spots and associated information are visually and audibly shared within the company/organization in real-time.
OPSMAPIA was developed in collaboration with GIS experts, on-the-ground security operators, former police and armed forces professionals. OPSMAPIA brings advanced mapping tools to a simple one-page web application, its friendly interface minimizes the learning curve to almost zero and makes it enjoyable to work with.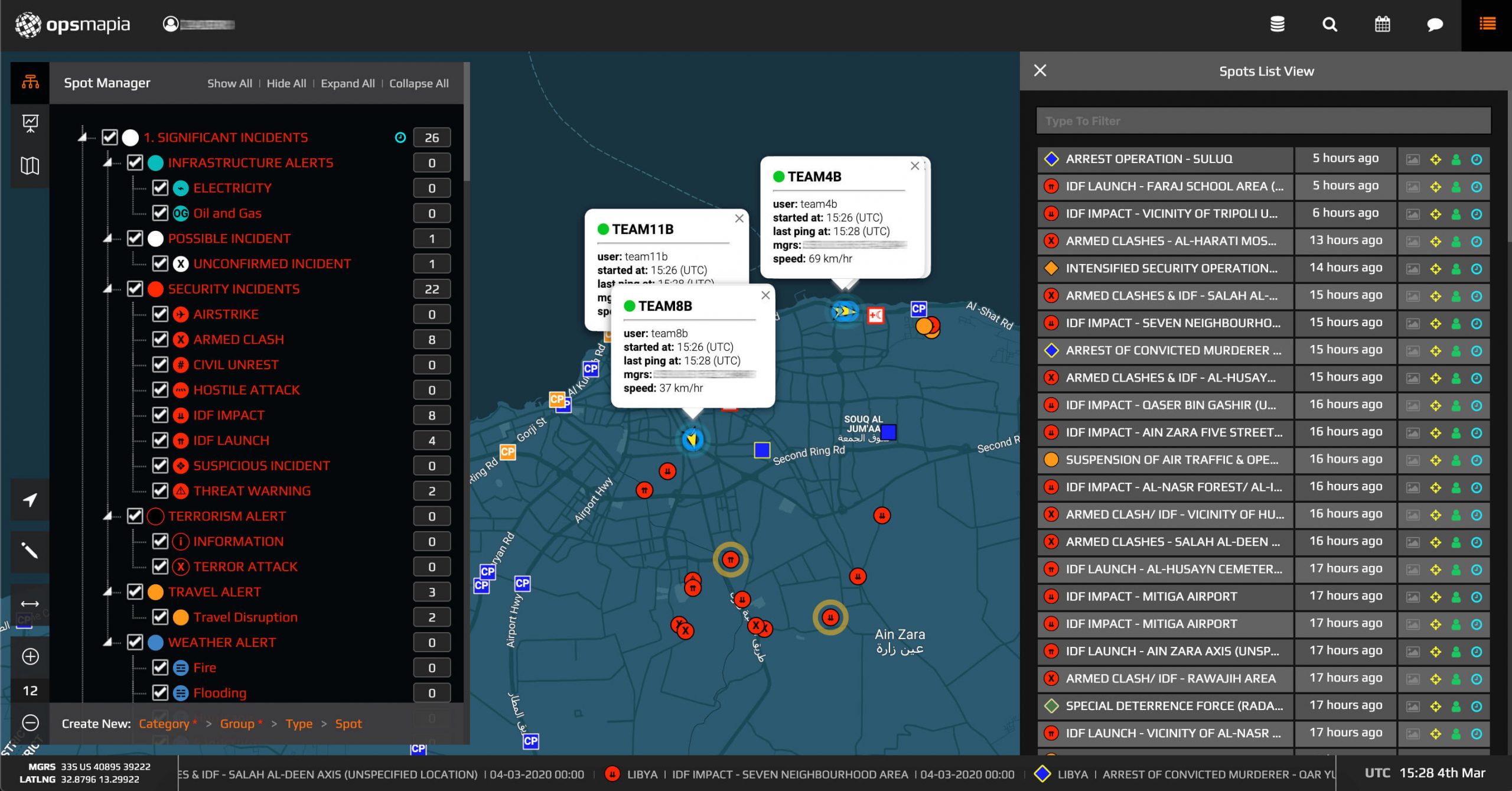 OPSMAPIA MOBILE APPLICATION
OPSMAPIA mobile app allows your operators on the ground to stay informed of all significant events and incidents happening around them and enables them to communicate directly with their operations room. Further to this OPSMAPIA mobile app allows its users to send their location with or without a message and/or imagery.
The most convenient feature with the OPSMAPIA mobile app is allowing the user to be tracked when they decide this is required, the tracking function comes with a so-called "Panic SOS Alarm".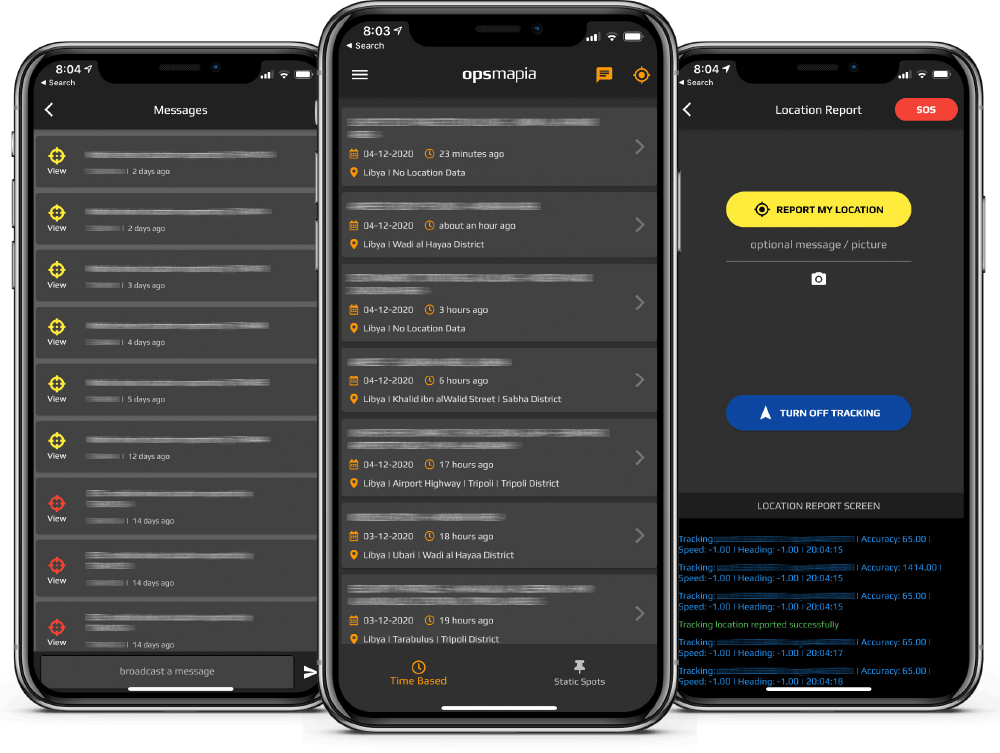 OPSMAPIA REPORTS
The OPSMAPIA Libya reports keep you up-to-date on what is happening in Libya on a daily basis. The OPSMAPIA reports start from a macro perspective and goes deep into the weeds, you chose which part of the report is relevant to your needs.
We keep you abreast of all significant events to include information relevant to the complex political and security situation, allowing you to make calculated management decisions.
Meaningful Daily and Weekly reports
Relevant Information

Political
Military
Security
National Critical Infrastructure and Economy
COVID-19

Information relevant to businessmen, operations managers and analysts

30,000 Foot View – Digging Deeper – Getting into the Weeds